Sadly, Strangelet has been put on hiatus. Please read our editors' farewell.
Strangelet is a magazine of speculative fiction that publishes fiction, poetry, nonfiction, graphic stories/comics, and artwork six times a year with an anthology at the end of each year. We showcase the intersection where genre and literature collide. We want works to reveal compelling, universal truths that speak to us—from starship computers, from dragons' mouths, and from everyday worlds tinged with miracles.
Genres
Strangelet primarily publishes short fiction but we also want exceptional artwork, essays, graphic stories, poetry, and reviews that explore the same space. We are looking for works of science fiction, fantasy, magical realism, and anything else that takes the reader to new worlds (or a shadowy corner of ours).
Visit our submissions page for more information if you would like to be included in the magazine. Visit our store and check out our subscription rates if you would like to purchase an issue.
Inspirations
Our inspirations include authors and artists like Ray Bradbury, Octavia Butler, Philip K. Dick, Emily Carroll, Madeleine L'Engle, Gabriel Garcia Marquez, Rod Serling, and Ralph Steadman, who have broken the bounds of genre and literature (and even form) to keep us transfixed.
To find out current news about submissions, upcoming issues, or to see what's inspiring us right now, sign up for our newsletter, follow us at Twitter, Facebook, and our Goodreads page, or use the contact info below.
Contact
Staff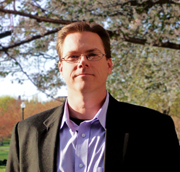 Casey Brown | Executive Editor
Casey has degrees in History (B.A., Texas A&M Univ.), Creative Writing (B.A., Univ. of Houston), and Publishing and Writing (M.A., Emerson College). An army veteran, he also served as the acting production editor for Callaloo from 2008 to 2009. Casey (NG male human expert 8/fighter 2) is the self-published author of BDKR1: The Unofficial Living Greyhawk Bandit Kingdoms Summary, a work which takes a scholarly approach to documenting an extensive Dungeons & Dragons campaign. He has been domesticated by his rescues, Gryffindor the Maine Coon and Ruby the Treeing Walker Coonhound, and lives with his wife in the Boston area.
Email: editor@strangeletjournal.com
Contact Casey if you have questions about Strangelet's editorial direction, our screening processes, or if you want to query about our possible interest in a work of nonfiction.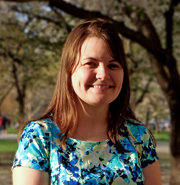 Leah Alaani | Managing Editor
Leah holds an M.A. in Publishing and Writing from Emerson College and a B.A. in professional writing from Ohio Northern University. In addition to her role at Strangelet, Leah works as a marketing manager for history and psychology titles at Wiley-Blackwell and was the editor-in-chief of the digital publishing blog Appazoogle.
Email: business@strangeletjournal.com
Contact Leah if you have questions about subscriptions, advertising, promotion, invoices, or other administrative queries. (When in doubt, talk to Leah.)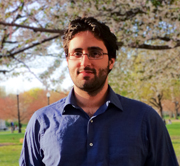 Franco A. Alvarado | Art, Design, and Production Editor
A Peruvian-born, Florida-raised, Boston-residing ebook developer and print designer, Franco has previously managed the layout and production of the literary magazines Tea and Redivider. Franco has a B.A. in English from the University of Florida and an M.A. in Publishing and Writing from Emerson College. In addition to his freelance work and his day job creating digital products and ebooks for F+W, Franco spends the rest of his time developing his board game set in the Roman Empire, playing classical guitar, and talking about how good Peruvian food is.
Email: franco.alvarado@strangeletjournal.com
Contact Franco if you need to know anything about Strangelet's production processes, both print and digital. Also contact Franco for art submissions.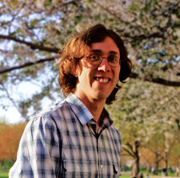 Andy Dost | Content Manager
Like the rest of Strangelet, Andy holds an M.A. in Publishing and Writing from Emerson. Andy handles the Twitter account here as well as much of the digital content. He freelances as an editor in Chicago when the current social media landscape isn't resetting his attention span's half-life.
Email: andy.dost@strangeletjournal.com
Contact Andy if you need to know about our website or social media.
Hannah Sears | Publicity Intern
Hannah received a B.A. from Texas A&M in English and French before moving to Boston to pursue her MFA in Creative Writing at Emerson College. She is in her last semester at Emerson and when she is not working on (or procrastinating working) her thesis, she works as a talent analyst for a recruiting company in Austin and watches too much Netflix.
Advisory Editors
Tim Ellison | Advisory Editor, Fiction and Poetry
Tim holds a B.A. in Classics from CSU, Fresno and an M.A. in Comparative Literature from Yale University. By day he manages the marketing department of a small nonprofit in Boston, while by night he is an avid reader and accomplished talker-abouter of classic and contemporary fiction, poetry, and nonfiction. He finds writing about himself in the third person distasteful, and so do I.
Aaron Krol | Advisory Editor, Poetry
Aaron, a poet and science reporter, has a B.A. in drama from New York University and an M.F.A. in creative writing from Emerson College. As an advisory editor to Strangelet, he resides in a realm of perfect impartiality and creative meritocracy where all poems are objectively rated on a scale based on the golden ratio. He also likes cats. Aaron lives with his wife in the Boston area, and has been published in magazines like 32 Poems, the Kenyon Review, and Measure.
Our Screeners
Chelsea Cohen
Konstantine Dzugan
Rebecca Jones
Lisa Markley
Kurt Newton
Gabrielle Roman
Mikaela von Kursell
Anita Felicelli
Dana Mele
Former Staff and Founding Editors
Chandra Asar
Chandra got her M.A. in Publishing and Writing at Emerson and freelances as a graphic designer when not at her day job as a software and mobile app developer. She's lived in Boston, in Japan, and in her native Columbus, Ohio. In her free time, she also resides in the complex matrix of an interactive fiction game though, if needed, you can use a cheat code to access her.
Tami Lawless
Tami holds a B.S. in Communication Studies from Emerson and works in MIT Admissions. She has experience in technology support, social media, global communication, marketing and sales.