Strangelet is pleased to announce that our September 2016 issue (Volume 2, Issue 5) will be guest edited by Bill Campbell of Rosarium Publishing (Mothership: Tales from Afrofuturism and Beyond).
We'll only be accepting only flash, graphic, and short fiction for this special issue (no poetry or non-fiction, please).
Flash fiction: We define flash fiction as anything under 2,000 words. We currently pay $2.50 per page (1–250 words, 1 page), with a minimum payment of $5.00.
Comics: We currently pay $2.50 per page for comics with a minimum of $10. Please keep in mind that our trim size is 6" x 9". The final submitted files should be flattened TIFF files at a minimum of 300 dpi.
Short fiction: Short fiction for this issue should be between 2,000 and 5,000 words. We currently pay $0.01 per word for short fiction. Our pay rates are considered semi-professional on the pay scale set out by Duotrope.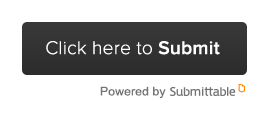 Note that we're closing regular rolling submissions as of February 3, 2016, and will accept only submissions for this special issue until April 30, 2016. Authors of pieces selected for this issue will be notified by early July.